Band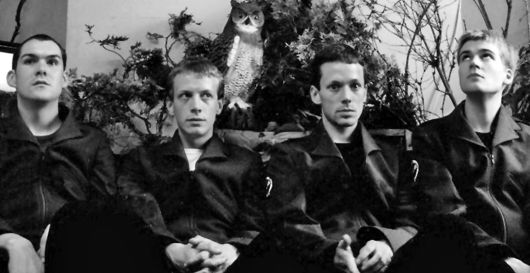 home :: home :: Brighton, U.K.
official site ::
britishseapower.co.uk
メンバーは兄弟であるヤンとハミルトン、ウッド、ノーブル。(キーボード担当のイーモンは現在、自身のバンドで活動している)2000年にバンド結成後、翌年に自主レーベル、Golden Chariotから初のシングルとなる「Fear Of Drowning」をリリース。活動拠点のブライトンを中心に「Club Sea Power」なるライヴを始めた。「Club Sea Power」での独特でパワフルなステージが話題を呼び、Rough Tradeとの契約に至る。80年代UKパンクをベースに、口ずさみ易さの裏に潜んだ陰鬱な湿り気を帯びたUK産メロディは、ポスト・パンクの代表格であったJoy Divisionとよく比較され、ヤンの奇妙で感性豊かなボーカルとともそのサウンドは「ネオ・サイケデリック」と評される。 2001年、同レーベルからシングル「Remenber Me」をリリース。The Flaming Lipsなどのサポートをつとめ、単独でのUKツアーも開始した。2003年に1stアルバム「Decline Of British Sea Powe」、2005年に2ndアルバム「Open Season」をリリース。2008年1月に3rdアルバム「Do You Like Rock Music?」が発売された。

Birth name:Scott Wilkinson
Instruments:vocals,guitar

Birth name:Neil Wilkinson
Instruments:bass,vocals

Birth name:Martin Noble
Instruments:guitar

Birth name:Matthew Wood
Instruments:drums
Albums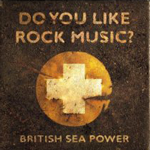 Do You Like Rock Music?
release : 2008
label : Rough Trade
01.All In It 02.Lights Out For Darker Skies 03.No Lucifer 04.Waving Flags 05.Canvey Island 06.Down On The Ground 07.A Trip Out 08.The Great Skua 09.Atom 10.No Need To Cry 11.Open The Door 12.We Close Our Eyes 13.Lucky Bicycle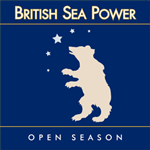 Open Season
release : 2005
label : Rough Trade
01.It Ended On An Oily Stage 02.Be Gone 03.How Will I Ever Find My Way Home? 04.Like A Honeycomb 05.Please Stand Up 06.North Hanging Rock 07.To Get To Sleep 08.Victorian Ice 09.Oh Larsen B 10.The Land Beyond 11.True Adventures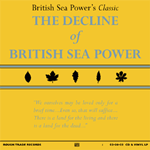 The Decline of British Sea Power
release : 2003
label : Rough Trade
01.Men Together Today 02.Apologies To Insect Life 03.Favours In The Beetroot Fields 04.Something Wicked 05.Remember Me 06.Fear Of Drowning 07.The Lonely 08.Carrion 09.Blackout 10.Lately 11.A Wooden Horse
Pictures
Extras 01 | Festival Flags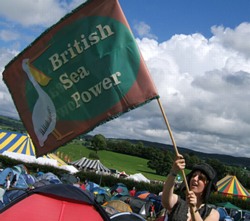 EASY! EASY! EASY!
British Sea Powerのフラッグを作って、ライヴへ行こう!
オフィシャルサイトではフラッグやバナー、テントに使える素材を配布中。アーカイヴファイルをダウンロードしたらあとは自由にデザインするだけ。カラーはCDアルバムを参考にしましょう。
>> British Sea Power | Festival Flags
Extras 02 | British Sea Power Shop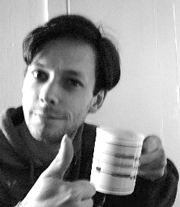 カバーデザインを用いた動物柄のTシャツやグッズ、何でこんなものまで?というアイテムまで。
title : 「Tea Power Mk III」
price : £6.00
Ready to Buy? > >
British Sea Power Shop